We Are Caravan Polishing & Restoration Specialists Near Blackpool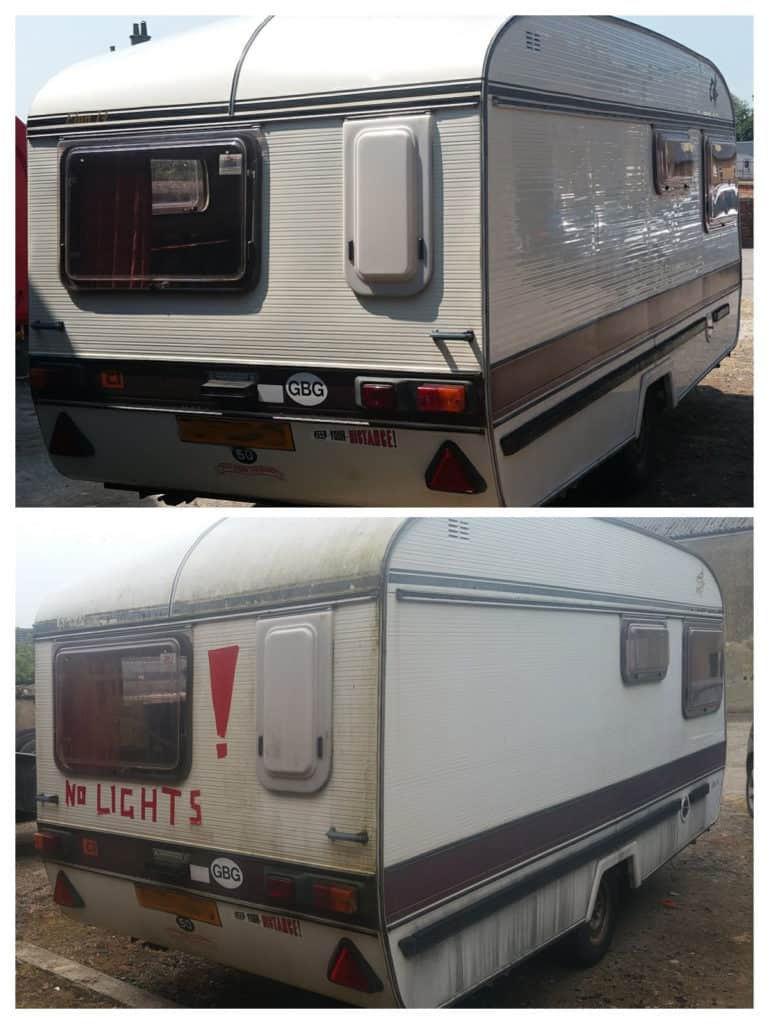 You don't need to buy a brand new caravan to have a caravan that looks brand new!
At Caravan Facelift we specialise in renovating dull, tired looking caravans & motorhomes within the secure CaSSOA GOLD Rated compound of Westby Hall Caravan Storage near Blackpool only minutes away from the M55
Caravans and Motorhomes are completely different to regular car and van paintwork and require very different approaches to avoid permanent damage to your caravan. We have dedicated ourselves to only working on Caravans and motorhomes as we know how best to restore your pride and joy with the care and attention that caravans require.
Spend Less Time Washing & More Time Making Memories
Long Lasting Caravan Polishing Service
Standard car washes and valets do not specialise in caravans and motorhomes, They don't have the in depth knowledge that our caravans demand and they can damage paintwork and even the break the seals that keep your caravan free from damp! leading to water ingress and a huge repair bill!
As Caravanners ourselves and members of both the Caravan Club & Camping and Caravanning Club,  We know the importance of how to treat caravans, we know they are not just tin boxes! We respect caravanning and the enjoyment it gives to us all for this reason we have spent years learning from experts how to safely polish caravans to achieve the glossiest shine even when the caravan looks too far gone.
We don't use power washers that will blast through seals or chemicals that break the bonds of sealants, we only use caravan friendly products that we have researched over years and skilled machine polishing to achieve long lasting results that you simply cannot get by hand.
We restore your caravan's glossy finish that it was designed to have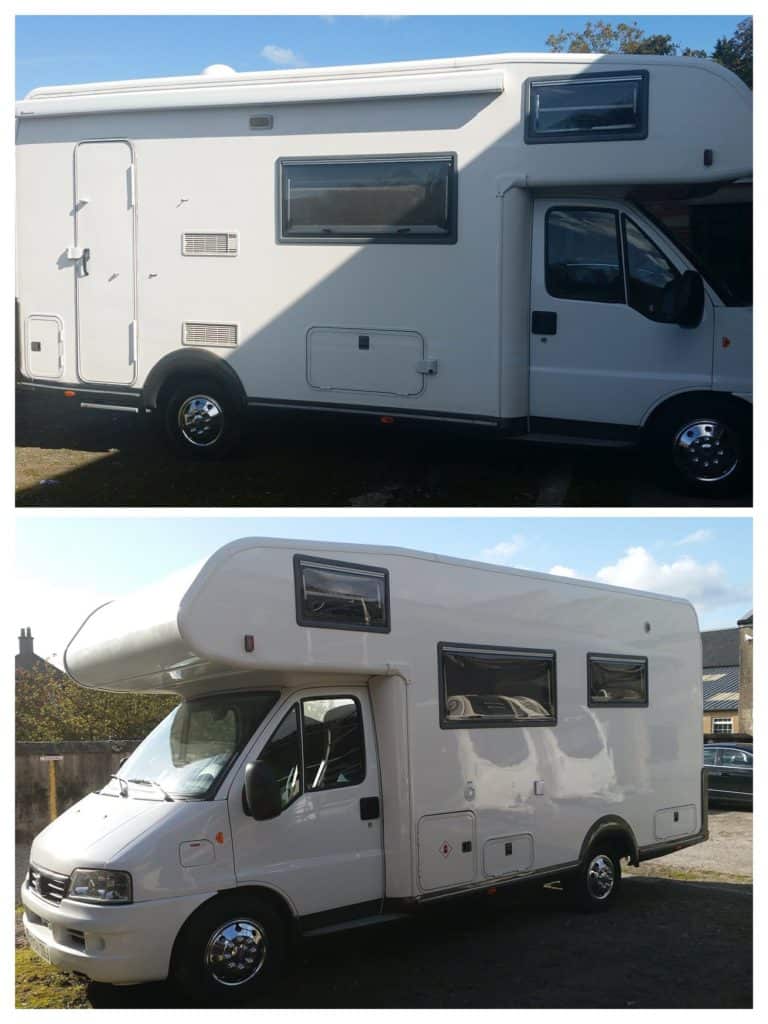 Contact us and we will arrange a date/time for you to bring your caravan to us at Westby Hall Caravan Storage Near Blackpool A CaSSOA GOLD Rated Caravan Storage site.
We will complete the work onsite while you can enjoy a day trip to Lytham St Annes or Blackpool.